JOIN THE

landmark capital team....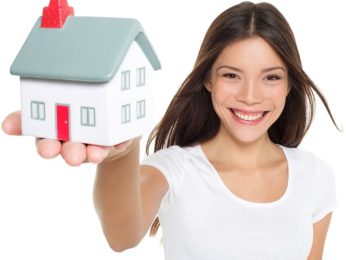 landmark capital Mortgage is always looking for accomplished and inspired professionals to join our fast-growing team.
WHY MAKE THE SWITCH TO landmark capital MORTGAGE*?*
We believe there is a better way to help people achieve the dream of homeownership. A faster, smarter way where our customers are earned rather than paid for. Whether we are helping people find their first home – or their next home, getting them there is something we are extremely passionate about, and it is our mission to help them achieve it.

Landmark Capital Mortgage is always looking for accomplished and inspired loan officers & mortgage professionals who share the same passion, values, and beliefs that we do to join our fast-growing team. Is that you?
---
At Landmark Capital Mortgage, the west's most talented loan officers, mortgage professionals, and thought leaders are shaping the future of lending.
---
PERKS
Just a small sample of what you'll have access to
Access to Hundreds of Loan Programs
Access to Pricing the Big Banks Don't Have
Competitive Compensation Plans
Hands On Training & On-boarding
The Best Marketing Team In The Business
In-House Processing (Contract-to-Close!)
Dedicated Loan Officer Assistants Available
Quarterly Company Events & Outings
Proprietary Technology
Fully Remote Working Environment
And Much More!
HUNDREDS OF LOAN PROGRAMS
We work closely with over dozens of wholesale investors, each of which offers both general and niche products. Because of this, you will have a product that will fit any scenario!

Just to cover a few: We have amazing DPA programs, bank statement programs for self-employed borrowers, credit scores down to 500, reverse mortgages, etc. If it is available, we probably have it!
NEVER LOSE Another DEAL TO PRICING AGAIN!
If you are coming from a retail bank, you're probably sick of losing deals due to pricing. Never lose another deal to pricing again!

Not only do we have access to programs and wholesale rates that retail lenders simply cannot offer, we also do not charge the consumer any lender fees. That is correct, zero fees. This alone will save your clients $1,100-2,200 out of pocket over your competitors on average.
IN-HOUSE PROCESSING & SUPPORT
One of the biggest misconceptions about the mortgage brokerage world is that you are simply thrown out into the wild to bring in business with little to no support.

We have an amazing in-house processing team that can take your deals from contract-to-close, a team of loan officer assistants that can assist you with gathering docs and client communication, as well as an amazing on-boarding experience that will get you up to speed in no time.

Most of our deals close in 15-22 days!
WORLD CLASS MARKETING!
We have marketing that will blow any agency out of the water.

From traditional media, website design & development, digital marketing campaigns & lead generation, video production to a whole set of internal marketing tools, you'll have all the marketing support you'll ever need right at your fingertips.

Never wait 2 weeks for that open-house flyer again!
READY FOR A BETTER CAREER?
If you think you would be a good fit at Landmark Capital Mortgage, we would love to chat!
Get Your FREE Mortgage Rate Quote!